None of This is Possible … Without Our People

Mitsubishi Electric US, Inc., Elevator and Escalator Division is known for our high-quality products, technologies and service offerings — but none of these would be possible without our dedicated and highly skilled team members. Our people make Mitsubishi Electric more than just a brand. They make us a company. The service technicians, engineers, sales representatives and all members of the Mitsubishi Electric team embody talent, drive, work ethic and integrity. They are the calculating brains, working hands and smiling faces behind the design, installation and proactive maintenance of our products. They are the reason millions of Americans can trust and depend on our vertical transportation every day.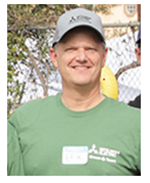 "Mitsubishi Electric deeply cares about the community and continues to support non-profit organizations where our employees live and work. I am proud of our employees who have participated in these volunteer events and continue to make a real difference in our local communities."

Erik Zommers Senior Vice President / General Manager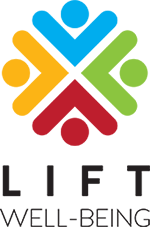 The LIFT Well-Being committee with the support of the Mitsubishi Electric America Foundation (MEAF) is a group of amazing employee volunteers from the Elevator and Escalator Division (EED) at Mitsubishi Electric US, Inc (MEUS) with branches from Hawaii to California and Texas to Maryland. Volunteers give their time, talent and treasure to help children with disabilities, local schools, veterans and food banks across the nation.
Headquartered in California, with a nationwide impact.

Learn more about our Corporate Social Responsibility (CSR)

Read more about how MEAF invests in innovative strategies to empower youth with disabilities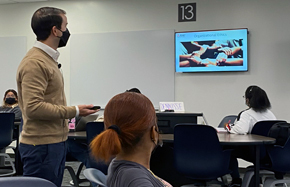 Investing in Education Through University Partnerships
Through our University Outreach Program, members of our team give guest lectures to college and university students that connect real-world business practices and applications to class subject matter.
Learn more about the University Outreach Program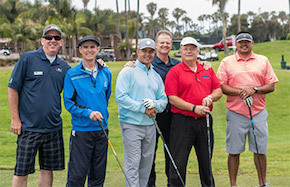 Helping Veterans with Disabilities - Wounded Warrior Project
In 2019, we hosted our very first Golf Outing in Orange County, CA to benefit the Wounded Warrior Project. With 160 volunteers and 433 volunteer hours, participants raised over $20,000 for the cause! Wounded Warrior Project supports veterans and service members who incurred a physical or mental injury, illness or wound while serving in the military on or after September 11, 2001.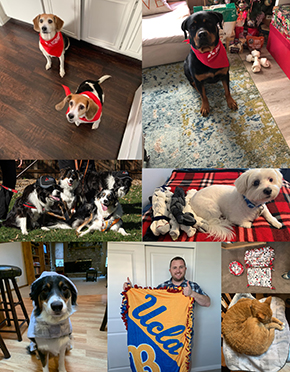 Love for Animals
During the holiday season, our team members were hard at work making zero waste blankets and toys for local animal shelters and rescues. Our volunteer hours benefited Paws With A Cause® - their mission is to enhance the independence and quality of life for people with disabilities nationally through custom-trained Assistance Dogs.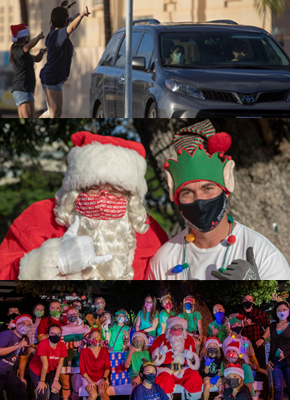 Supporting our Local Communities
Our amazing Hawaii branch office in conjunction with the Autism Society of Hawaii supported the St. Nick Drive By this past holiday season.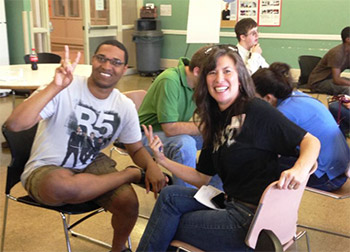 Mentoring Matters
Several employee volunteers have served as mentors with Disability:IN, helping them prepare for the workforce and careers they are passionate about. They also have worked with other organizations like Easter Seals of Greater Cincinnati to practice mock interviews and set students up for success!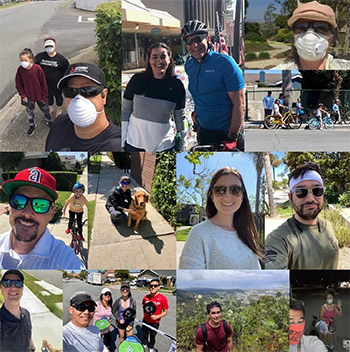 Feeding America During COVID
In response to the increased demand for food for those in need caused by the coronavirus pandemic, employee volunteers jumped into action with Mitsubishi Electric Organized Volunteer Efforts (MOVE). Stay-at-home and social distancing requirements prevented people from volunteering directly at food banks. Instead, enterprising MEUS-EED LIFT Well-Being volunteers from D.C. to Hawaii coordinated a month-long wellness challenge in April by walking, running and biking a total of 960 hours. EED and MEAF matched the wellness hours, which raised $12,000 for Feeding America.