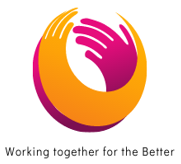 A Culture of Inclusion
Today's workplaces should reflect the communities we live and do business in. Our goal at Mitsubishi Electric is to foster an environment that respects and celebrates our differences and varied perspectives. As we work toward shared objectives, we welcome and value team members of all backgrounds, identities and abilities.
The Mitsubishi Electric US, Inc. Diversity, Equity and Inclusion (DE&I) Task Force supports and broadens our efforts to promote these values within our company. Sub-task forces will strive to recruit and retain a diverse workforce, promote inclusion in our suppliers, and encourage open dialogue to ensure equity across our teams and processes.
Mitsubishi Electric is firmly committed to our overarching company values, built on trust and humanity. We honor this commitment by promoting diversity, respect for all people and relationships based on strong mutual trust.
Learn more about Mitsubishi Electric Purpose, Values, Commitment