Equipment serviced by Mitsubishi Electric have industry-leading callback rates. However, even with proper maintenance and preventative efforts, we know that issues can still arise — and proactive repairs are recommended. In the event of an incident, our repair technicians are prepared to react quickly to assess, diagnose and repair the problem safely and promptly. We are ready to go at a moment's notice for any of the equipment under service contract with us.

Downloads
Elevator & Escalator Repair Services
Use our convenient online form to request more information about our elevator & escalator repair services and preventative maintenance.
Why Mitsubishi Electric for repair services?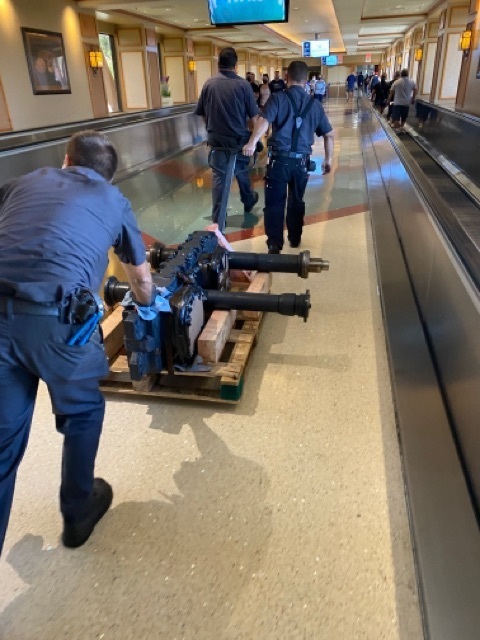 A comfortable rider experience is important, but the utmost priority is the safety and proper operation of our equipment, as well as other makers' products that we service. That is why we offer comprehensive repair services on nearly all types and models of elevators, lifts and escalators. Our repair technicians can handle a full spectrum of repairs and services — from annual inspections required by State and City Officials to the most complex and intricate repair imaginable.
Additionally, our repair department will evaluate and make recommendations for possible upgrades that will improve both the passenger experience and operation of the equipment. We also offer repair services to non-contracted customers in need. In these cases, we arrange for a monthly service agreement at the same time. Doing so helps us ensure that their equipment will receive proper continuous care. This minimizes risk of additional equipment trouble, saving them money, reducing equipment downtime and — most importantly — enhancing the passenger experience.
At Mitsubishi Electric, we take great strides to keep your equipment running smoothly, reliably, and safely. If an issue does arise, you can trust that we will resolve it quickly and fix it right the first time.